Hello, Everyone.
My name is Kwang Hyun Oh,
The CEO of Domino¡¯s Pizza
Korea.
Since it opened its first franchise in 1990, The world largest pizza company, Domino's Pizza KR is repeated a remarkable growth over the past 25 years has established itself as a national No.1 Pizza Brand.
No.1 Pizza Brand, Domino's Pizza has implemented a number of efforts to ensure the principle of "The best pizza in providing our customers with the best possible service".
As part of the its practice, taking the lead in introducing healthier foods, and always release the creative pizzas taste and style by pioneered the Korea's first premium pizza market.
This world-class safety with building a sanitary system, and also for taking the lead in the catering industry safe food culture settlement : thorough audit scheme, enforcement Product Satisfaction guarantee system, the industry's first implementation pizza boxes marked origin, nutrition labeling practice, and get the ISO 22000 certification(food safety management system) in 2009.
Domino's Pizza KR in communications and channel strategies are leading the industry.
In 2010 launched on-demend mobile app in the industry's first.
In 2008 and 2009 established a blog, twitter and facebook channel opened, and strives to expand the field of communications with consumers.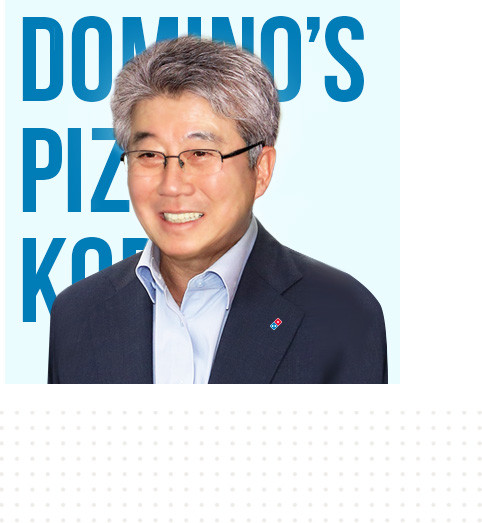 And in recognition of its achievements, '2011 Web Award Korea' prize award, '2011 & Award' Final (First Prize) award, For 3 consecutive years, 'consumer choice of quality satisfaction prize' ranked No.1, for 5 consecutive years 'Internet communication on social media awards' award of top, and the 2 year in a row, enterprise customers the most recommended' ranked No.1
We will continue to provide good food and services to our customers.
Thanks you a lot of love and attention.
Sincerely,
Kwang Hyun Oh