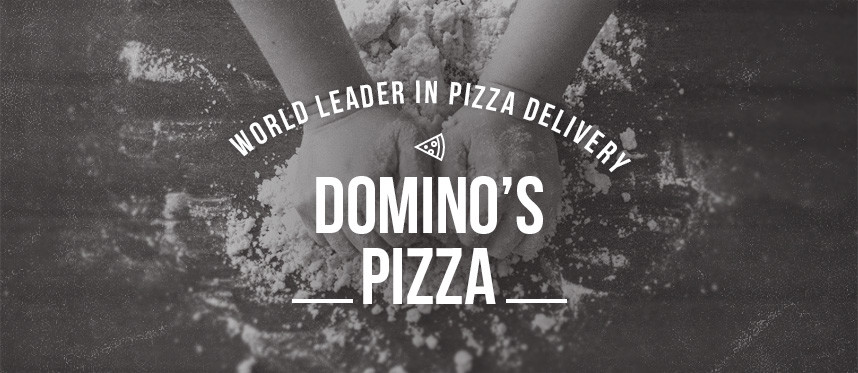 Without presence of delivery pizza concept, Domino's Pizza, Korea launched 1st store in 1990 and has become No.1 in Pizza delivery industry by providing innovative products with differentiated customer service.
Domino's Pizza, Korea has worked hard to provide best pizza made of healthy ingredients with best service to our customers.
In order to keep our promises, Domino's Pizza Korea will try our best to become World No.1 Pizza company with creative mind and passion.
V I S I O N
Be the #1 Pizza Company In the world
and in every neighborhood
Company with people who have Team spirit
¡°We have to achieve our goal.¡± and responsibilities.
BEST PRODUCT

Strict evaluation and management system to
maintain hygienic store and ingredients,
in order to provide best products to customers
in all time.

BEST HOSPITALITY

Maintain No.1 position of Pizza delivery industry.
Also by holding and participating in various social
events and contributions, Domino's Pizza could
build up premium brand image that customers
would choose Domino's Pizza as best company.

BEST IMAGE

Always provide best pizza within shortest time
with safety and kindness
to our customers.

BEST SAFETY

Safety is top priority! Domino's Pizza provide safe
work environment to our staff by emphasizing and
notify importance of safety. Also Domino's Pizza
provide strict and detail manual for all operation
process to manage quality control and safety for our
employees.
2015.12

Awarded the first prize as customers¡¯ most recommended pizza restaurant chain
for the 3rd consecutive year

2015.10

Awarded the first prize in pizza restaurant chain by KCSI
(Korean Customer Satisfaction Index)

2015.10

Completed Cheonan second factory

2014.11

2014 Republic of Korea Social media target /
Future Creation Science Award Opened its 400th pizza franchise in Suji-Sinbong

2014.04

The most relatable company in 2014 / Selected No.1 pizza for public sector, service and manufacturi
2013.12

2013 Customers are the most recommended company (KNSP) in 2013 /
pizza 1st Division

2013.11

Renewal applications / Domino Race open
Republic of Korea Social media target / Future Creation Science Award

2013.05

Consumers are satisfied with the quality award selection

2013.01

The industry¡¯s first open-order service on Facebook

2012.12

Republic of Korea social media destination / corporate sector target

2012.11

The industry¡¯s first open Pinterest company page

2012.07

Target consumers are satisfied with the quality pizza selection

2012.06

Sand dough (Sand cheesecake) pizza release

2012.02

The open mobile web ordering service
2011.06

¡®Selected as No.1 Pizza Brand for satisfaction by women

2011.03

Supported Kangnam severance children¡¯s hospital for Children¡¯s
medical treatment

2011.01

Supported Samsung Hospital for children's cancer patients
First to launched corporate facebook Fan Page from dinning industry
Opened the first Domino¡¯s Pizza Korea¡¯s overseas franchise (Makati, Philippines)

2010.09

First pizza brand to launched android application

2010.05

First pizza brand to launched iphone application Launched official twitter
@dominostory

2010.03

Celebration 20th anniversary, expanded social contribution / supported 20 children¡¯s
for surgery, supported 20 contestants to achieve their dream

2010.01

Started ¡®Go! Domino¡¯s party car¡± with children¡¯s foundation
2009.07

First Pizza brand to launch English Website

2009.02

Rewarded with ¡®ISO 22000¡¯

2008.11

The industry¡¯s first be selected to demonstration provider of eco-friendly electric motorcycle

2008.10

Launched Domino¡¯s Partycar
Opened its 30th pizza franchise in Dongtahn

2008.08

Opened business blog

2008.07

For the first time in the industry, marked ingredients and nutrition values on pizza boxes

2008.03

First Pizza brand to expanded Thin Crust for all product range

2007.06

Launched Thin Crust (Thi Tare)
Moved the corporation headquarters to Yeoksam-dong

2006.02

Launched ¡°Hope sharing set¡±, SNU Children¡¯s Hospital patients support
2005.04

Held 1st Domino¡¯s Pizza flag ¡®Little baseball tournament¡¯

2004.12

Opened franchise in resort (Phoenix Park)

2004

Initiated Quality ¡®Pizza Marker¡¯ Certification

2003.09

First pizza brand to opened online ordering system in website

2003.07

Launched Double Crust Pizza

2003.01

Opened its 200th pizza franchise in lmun-dong

2002.06

Opened One-Number Service (1588-3082)
2000.09

Completed a factory in Cheonan

1999.11

Launched potato Pizza

1999.06

Opened its 100th pizza franchise in Gimpo

1999.01

First TVC ¡®all-star pizza¡¯

1999

Initiated affiliate service with SKT (TTL)

1998

Adopted ¡®Heat Wave¡¯System

1996.10

Opened its 50th pizza franchise in Busan
1993.03

Started to provide Product Satisfaction Guarantee

1990.10

Opened the first Domino¡¯s pizza franchise in Ogeum

1990.06

Adopt Technology from Domino¡¯s Pizza INT¡¯s

1989.09

Established KOAM Trading
2017.11

Awarded the Grand Prize of Korean Internet Communication & Korean Social Communication
Satisfaction for the 8th consecutive year, the 5th consecutive years in overall

2017.04

Awarded the Grand Prize for Mobile Award Korea 2017 - pizza restaurant chain division -

2017.02

Launched Naver chatbot ordering service ¡°TokTok¡±

2016.12

Awarded the first prize as customers¡¯ most recommended pizza restaurant chain for 4th consecutive year

2016.03

Nominated as Top 100 Franchises in South Korea for the 5th consecutive year
2018.12

Awarded the first prize as customers¡¯ most recommended brand for the 6th consecutive year

2018.07

Awarded the first prize in Premium Brand index ¡°KS-PBI¡± - pizza restaurant chain division -

2018.04

Launched GPS Tracker system with SK BROADBAND